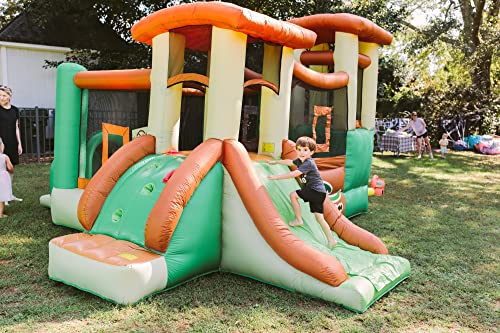 *
Pricing data last updated Apr 10, 2023
KIDWISE
KIDWISE Clubhouse Climber Bounce House
Product Features
Here are some features that have been provided by the manufacturer:
The Kidwise Clubhouse is packed with lots of activity based events. This unit is 16x16x9' has 2 external slides and 1 internal slide.
It has two climbing areas to get to each level, and a catwalk that can also be used as a ball pit area to navigate through.
The bouncing area is approximately 6x8'.
Recommended for 5 kids at 100 lbs each. Max. weight limit is 500 lbs.
Includes Blower with GFCI breaker, stakes, carry bag, and instructions. PVC Balls sold separately.